Award Winning Make-up Artist
Aisling Eyre - Irelands Premier Make-up Artist
Aisling Eyre is a leading professional make-up artist providing commercial and bridal makeup expertise in Ireland and abroad. With over 20 years experience Aisling works with a range of clients, including many high profile publications and personalities. View client list
Aisling is also Ireland's premier bridal make-up artist specialising in 'individual lash extensions' and was awarded WeddingsOnline.ie 'Wedding make-up artist of the year 2009' and Shortlised in Ireland's Top 100 Wedding Suppliers 2009-2011. Find out more about Aisling's bridal make-up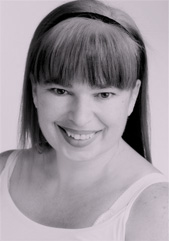 Aisling's make-up career began 20 years ago when she was asked by some friends to do make-up on their professional photo shoot for their up coming Album Cover. Armed with a bag full of nerves and very little make-up, Aisling rose to the challenge and threw herself in at the deep end, resulting in the start of a long and lasting relationship between Aisling, photographers, hairstylists, editors, designers and directors.
While working very closely with each of these clients, Aisling quickly built up a reputation for her understanding of demands placed on herself and her make-up kit, the creativity she could bring to each job and her fanatical attention to detail!
Over the years Aisling's work has been very much in demand in both Ireland and abroad, as a creative and understanding photographic make-up artist and working with many high profile Publications and Personalities along the way. (see client list)
To add to her own profile as Irelands Premier Make-up Artist, Aisling was named 'A Rising Star' in the book 'Who's Who in Ireland - The Influential 1,000' (1999)
She won the title of WeddingsOnline 'Make-up Artist of the year 2009 (in 2010) and has been named one of 'Irelands TOP 100 Wedding Suppliers' this year 2011 and last year.
Other recognitions include:
Profiled exclusively by Conde Naste 'Brides' Magazine ( Wedding Beauty in Ireland) May 2011 issue
Best Make-up Artist in Dublin' by The Dubliner Magazine 'Best of Dublin' issue 2007

Please feel free to look through Aisling's make-up portfolio, which is a collection of some of her best work from 20 years ago to the present, including some of Irelands most iconic ads and fashion shoots.